Campus Tours & Virtual Admissions Events
Fall 2022 Dual Enrollment Orientation
Join us on zoom for our DE Orientation. We will discuss campus resources, how to access classes and ordering text books.
Dates & Time: August 3, 11, 2022 at 6 p.m.
Zoom Link: https://columbiastate.zoom.us/j/86537527641 
Meeting ID: 865 3752 7641

Freshman & Dual Enrollment Info Sessions
This weekly information session is designed for high school juniors and seniors and parents/guardians interested in learning more about dual enrollment classes or attending Columbia State's Williamson Campus. Join us on zoom to talk with facutly and staff, hear about our programs, learn about tuition-free opportunities, and learn how to apply.
Dates & Time: May 17, 31, June 14, 28, July 12, 26, 2022 at 6 p.m.
Zoom Link: https://columbiastate.zoom.us/j/85113483064 
 
Schedule your Campus Tour Today!
Columbia and Williamson Campuses: Tours available on Tuesdays and Thursdays. Use the links below to sign up.
Lawrence, Lewis and Clifton Campuses:
Schedule your appointment by calling the campus you wish to tour.
Meet Your Campus Tour Guide
Mackenzie Liles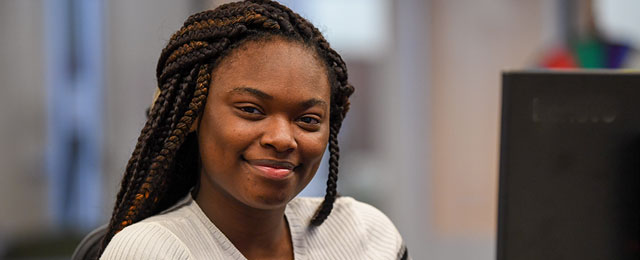 Degree: Business Administration (Management) A.S.
Favorite Thing about Columbia State: The feeling of a full college experience at the community college level
Favorite Movie: The Polar Express and Finding Nemo
Favorite Music: Love all music, anything between Billie Eilish and Da Baby Right Now
Favorite Food: Pasta, either lasagna or spaghetti