Campus Tours & Virtual Admissions Events
Spring 2022 Dual Enrollment Orientation
Join us on zoom for our DE Orientation. We will discuss campus resources, how to access classes and ordering text books.
Date & Time: January 12 - 6 p.m.
Zoom Link: https://columbiastate.zoom.us/j/7142136518


Freshman & DE Info Session in Spanish and English - Williamson
This information session is designed for high school juniors and seniors and parents/guardians interested in learning more about dual enrollment classes or attending Columbia State's Williamson Campus. This session will be presented bi-lingually (Spanish and English).
Location: Williamson Campus, Admin. Building, Community Room 221
Date and Time: Wednesday, February 2, 2022, 6 p.m.


Schedule your Campus Tour Today!
Columbia and Williamson Campuses: Tours available on Tuesdays and Thursdays. Use the links below to sign up.
Lawrence, Lewis and Clifton Campuses:
Schedule your appointment by calling the campus you wish to tour.
Meet Your Campus Tour Guide
Mackenzie Liles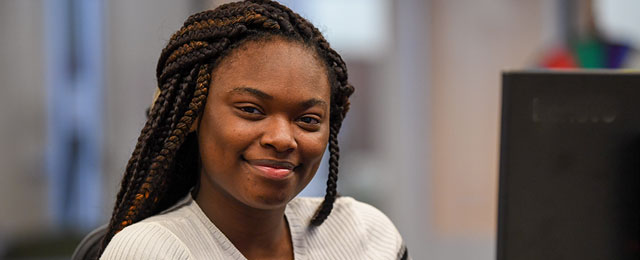 Degree: Business Administration (Management) A.S.
Favorite Thing about Columbia State: The feeling of a full college experience at the community college level
Favorite Movie: The Polar Express and Finding Nemo
Favorite Music: Love all music, anything between Billie Eilish and Da Baby Right Now
Favorite Food: Pasta, either lasagna or spaghetti