Fall 2021 Student Resources
Beginning June, in-person assistance is available on all campuses Tuesdays-Thursdays.
Plans for Fall 2021 Semester
Academic Calendar
Fall: The last day to register for the Fall 2021 full term is August 17. Classes begin August 23 and final exams will be held December 4-10. View the Academic Calendar for Fall 2021.
Class Schedule
The fall course schedule will include several instructional formats: on-ground classes, live-streaming Desktop Video Conferencing (DVC) via Zoom, online, and hybrid. Check out our Get Started for Fall 2021 page for more information regarding class formats.
Virtual Advising Hotline
Need Help Registering for Classes or Changing Your Schedule?
Advisors will be available via a Virtual Advising Hotline to assist students with registering for classes or changing your schedule.

If you haven't registered, don't wait. You can also book an advising appointment through Navigate.
Learn More About Virtual Advising
Campus Access Guide for Students
Guidelines for accessing Columbia State campuses during the summer/fall semester.
Complete the Safe Health Questionnaire and receive an "APPROVED" confirmation for campus access.
Must have a temperature less than 100.4 to access campus.
All individuals who are fully vaccinated may be on campus in buildings mask free. All individuals who are not fully vaccinated should wear a mask while in buildings.
Are asked to practice and promote the expectations of the Responsible Charger Promise.
Make an appointment to access campus or be a member of a class that is scheduled to meet on campus.
Make appointments for computer labs 24 hours prior to use.
Check in at the specified campus check-in desk when arriving on campus.
Practice social distancing of at least 6 feet.
Read the full list of requirements
Technology Loan Program
If you don't have access to a computer and/or internet, please complete the Technology Access Form so that we can try to provide assistance in identifying potential solutions.
Technology Access Form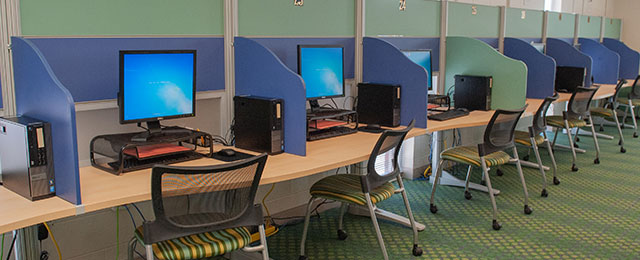 Testing Services
Limited testing services are available by appointment only at the Columbia Campus. Students/clients must comply with CDC guidelines outlined in Columbia State's COVID-19 Plan.
On-Ground Testing Services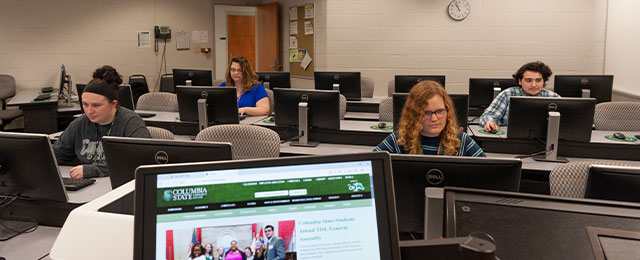 Computer Lab Access
Students will have limited access (by appointment only) to computers on each campus. Students must make appointments via EAB Navigate by selecting the campus and an available time on that campus.
Times & Locations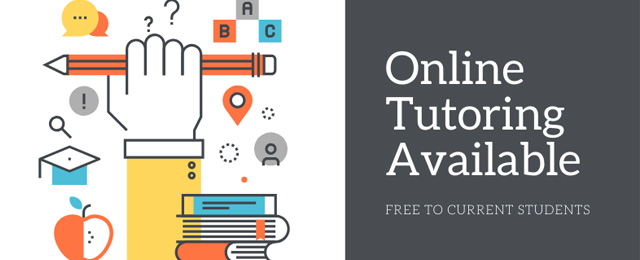 Zoom and Online Tutoring
Free Zoom tutoring, facilitated by Columbia State's full-time TLC staff and adjunct faculty, is available during the semester. Free real-time, online tutoring is available 24/7 through Smarthinking.
Online Tutoring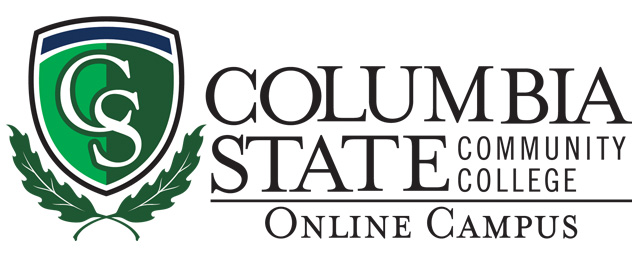 How to Log in to Online Campus
Learn how to log on to your Online Campus, display all courses, view course announcements, find assignments, discussions, quizzes and access grades.
Online Campus Instructions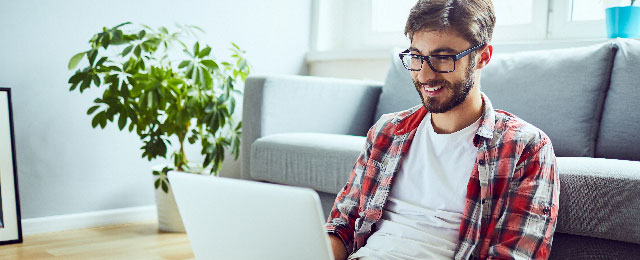 Get Started with Zoom
Check out this helpful document on getting started using Zoom.
Zoom Instructions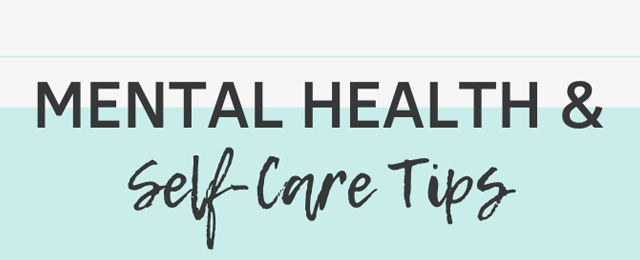 Mental Health & Self-Care Tips
The Counseling Center at Columbia State understands this is a very apprehensive time for many. We offer appointments, tips and suggestions that might be helpful during this time.
Appointments, Tips and Suggestions
Technology Related Problem?
If you're having trouble logging onto Online Campus or accessing your email, please contact Information Technology Helpdesk.
IT Helpdesk