Columbia State's Lawrence Campus at the Southern Tennessee Higher Education Center
Small Classes • Online • Affordable • Local
Looking for a rewarding and high-demand field? Check out one of our 80+ academic programs, including:
Business
Criminal Justice
Education
Engineering
Engineering Systems Technology
Health Sciences
Information Technology
and more!
Apply Now for Fall!
Fall 2021
Full Term, 1st Ten Weeks, 1st Seven Weeks:
Apply By: August 13
Classes Start: August 23
2nd Ten Weeks
Apply By: September 10
Classes Start: September 27
2nd Seven Weeks
Apply By: September 24
Classes Start: October 13
We're Back on Campus!
In-person assistance is available on all campuses Monday-Friday, 7:45 a.m. - 4:15 p.m.
Campuses Open
Virtual Zoom Advising
Need help registering for classes or changing your schedule? Join our Virtual Zoom Advising on Wednesdays through August 11.
Zoom Advising
Steps to Enroll
To get started at Columbia State, click the link below for step-by-step instructions for your academic success.
Steps
You might be able to attend tuition-free.
Did you know? Many of our students can attend tuition-free through the Tennessee Promise and Tennessee Reconnect programs. We also offer other types of financial aid to help you pay for college.
Academics
Columbia State offers more than 80 academic programs, including both transfer and career-entry programs.
Learn more about Academics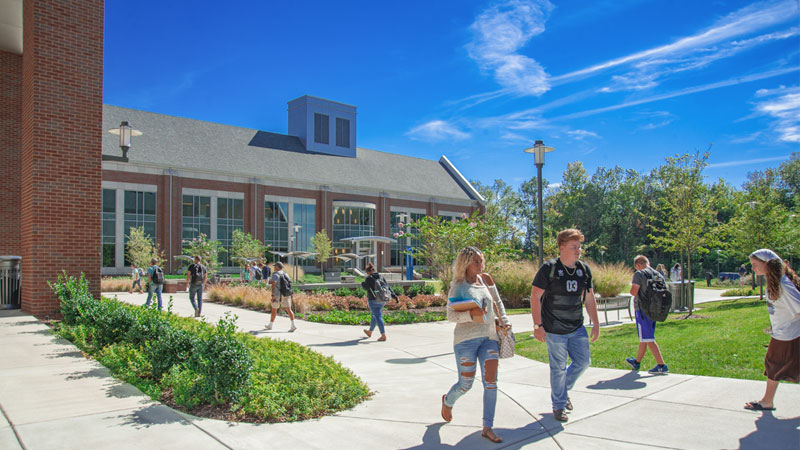 Recruiters
If you're looking to apply to Columbia State but have some questions, contact one of our recruiters.
Connect with an Admissions Recruiter
Adult Learners
Returning to college when you are 24 or older can be challenging, confusing and intimidating. But, it can also be one of the most rewarding decisions you ever make!
Learn more about Adult Learners
Tennessee Transfer Pathways
You can rest assured when you take classes at Columbia State. Your credits will transfer seamlessly with you when you graduate if you decide to continue your studies at a Tennessee four-year university, and many private colleges and universities too!
Learn more about TN Transfer
Veterans
We are committed to providing veterans with a successful educational experience. Our goal is to provide excellent service to enrolled service members, veterans and their dependents or survivors.
Learn more about Veterans Services
Workforce & Continuing Education
The Office of Workforce & Continuing Education is your source for training in southern Middle Tennessee. Develop new skills, improve your organization's performance or just learn something new.
Learn about Workforce Training
Meet Your Recruiter
Columbia State recruiters are an important part of the admissions process. If you have questions, feel free to reach out to Shelley Butler, recruiter for Lawrence County, and she will be happy to help you.
Learn more about the Recruiters
Accreditation
Columbia State is accredited by the Southern Association of Colleges and Schools Commission on Colleges to award Associate of Art, Associate of Science, Associate of Science in Teaching, Associate of Fine Arts in Music, and Associate of Applied Science degrees, as well as many technical certificates.