Testing Services
Testing Services staff are currently working remotely to assist students, faculty, staff and clients. You may contact us by email at testingservices@ColumbiaState.edu or by phone at 615.900.0582 with questions and concerns.


On-Ground Testing Services
Limited services are available by appointment only at Columbia, Lawrence, Lewisburg and Williamson campuses to only Columbia State students. Students must comply with CDC guidelines as outlined in Columbia State's COVID-19 Plan.
Spring Semester 2021 - Limited proctoring is available for ACCUPLACER, ACT-Residual and CLEP programs. Please email testingservices@ColumbiaState.edu to schedule your appointment.


Remote, Virtual, At Home Proctoring Services
Please go to Remote, Virtual, At Home Proctoring Services to learn more about virtual testing options for  ACCUPLACER, HISET, Pearson Vue, Praxis and other academic proctoring.


ACT National Tests
Columbia State will not be offering on-ground services in 2021. Please go to their website for the most recent updates: ACT Student.
Schedule Your Appointment
All tests are scheduled by appointment only. To schedule an appointment, please email the Testing Center.
Email the Testing Center
Testing Services
The Testing Services offices support the mission of Columbia State Community College by providing assessments and tests that facilitate student success through enrollment, retention, and graduation initiatives. Using trained and qualified test administrators with state-of-the art technology, Testing Services offices intentionally strive to provide quality customer services to all stakeholders with a high degree of personal integrity. As a member of the National College Testing Association, we adhere to their professional standards and practices as outlined in the NCTA Professional Standards and Guidelines.
We also provide support for the College's academic programs, Tennessee Board of Regents' institutions and testing agencies.
Testing Services Hours of Operation (Columbia Campus)
Office Hours:
Monday through Friday, 7:45 a.m. until 4:15 p.m.


Proctoring Hours:
Monday through Friday,  8 a.m. until 4 p.m.
Important Links
Placement Testing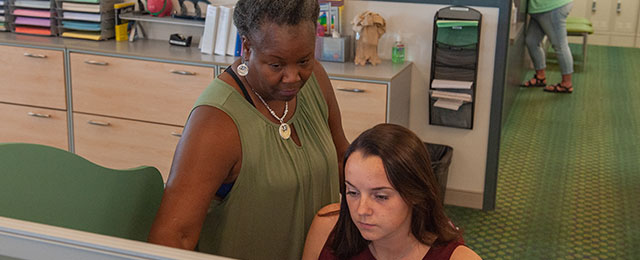 ACT Residual
The ACT Residual is designed to access general educational development. Scores cannot be transferred to another institution.
ACT Residual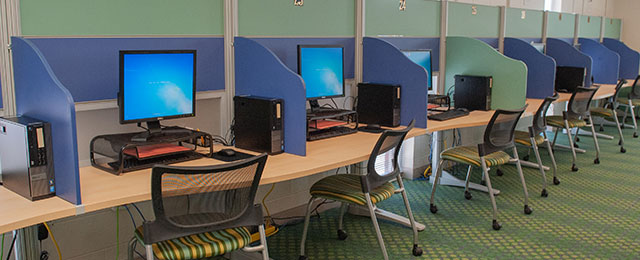 ACT National
The ACT National is designed to assess high school students' general educational development and their ability to complete college level work.
ACT National
ACCUPLACER
The ACT, SAT or the ACCUPLACER Test is used by Columbia State to determine course placement for entering students
ACCUPLACER Placement Test
Exit Exam/Graduate Assessments
Academic Proficiency Profile

This exit exam is used to assess general education courses for graduating associate degree students. The student must complete the Intent to Graduate form and submit it to the Records Office. Once the Records Office has successfully processed your Intent to Graduate, you will receive an email with next steps including the exit exam.

Graduate Survey

The Graduate Survey is an exit exam survey used to retrieve information about the graduate experience.
Academic Proctoring (Distance Education Proctoring)
Distance Education encompasses all methods for extending educational opportunities beyond the boundaries of a conventional classroom or campus. The testing center provides alternative methods of academic proctoring or test delivery for the following programs:
Certification Testing
The CLEP (College Level Examination Program) is a computer based testing that is offered through Columbia State's Testing Services.

Certification testing for candidates enrolled in the Columbia State Healthcare Program under the Workforce & Continuing Education Program. Certification testing is available in the following areas: Phlebotomy Technician (CPT), ECG/EKG Technician (CET) and Certified Clinical Medical Assistant (CCMA).

A variety of testing options including IT and Professional licensure and certification tests.

The Praxis tests are given to Education majors. The test is designed to measure the basic skills in reading, writing and mathematics.