(COLUMBIA, Tenn. – Oct. 5, 2020) - - -Columbia State Community College hosted a ribbon cutting ceremony celebrating the new Pre-Apprentice Lineworker Academy program offered through the college's Office of Workforce and Continuing Education.
Throughout the seven-week course, participants will climb poles, obtain first aid training, earn an OSHA 10-hour safety card, earn a flagging certification and will prepare to test for a commercial driver's license.
"This program is designed to train people with the necessary skills to enter the profession as apprentice lineworkers with power companies," said Dr. Dearl Lampley, Columbia State vice president of Williamson Campus and external services. "The program and the pole yard is all a culmination of efforts from across the region."
The pole yard, erected earlier this year, is maintained through a partnership with Columbia Power and Water Systems.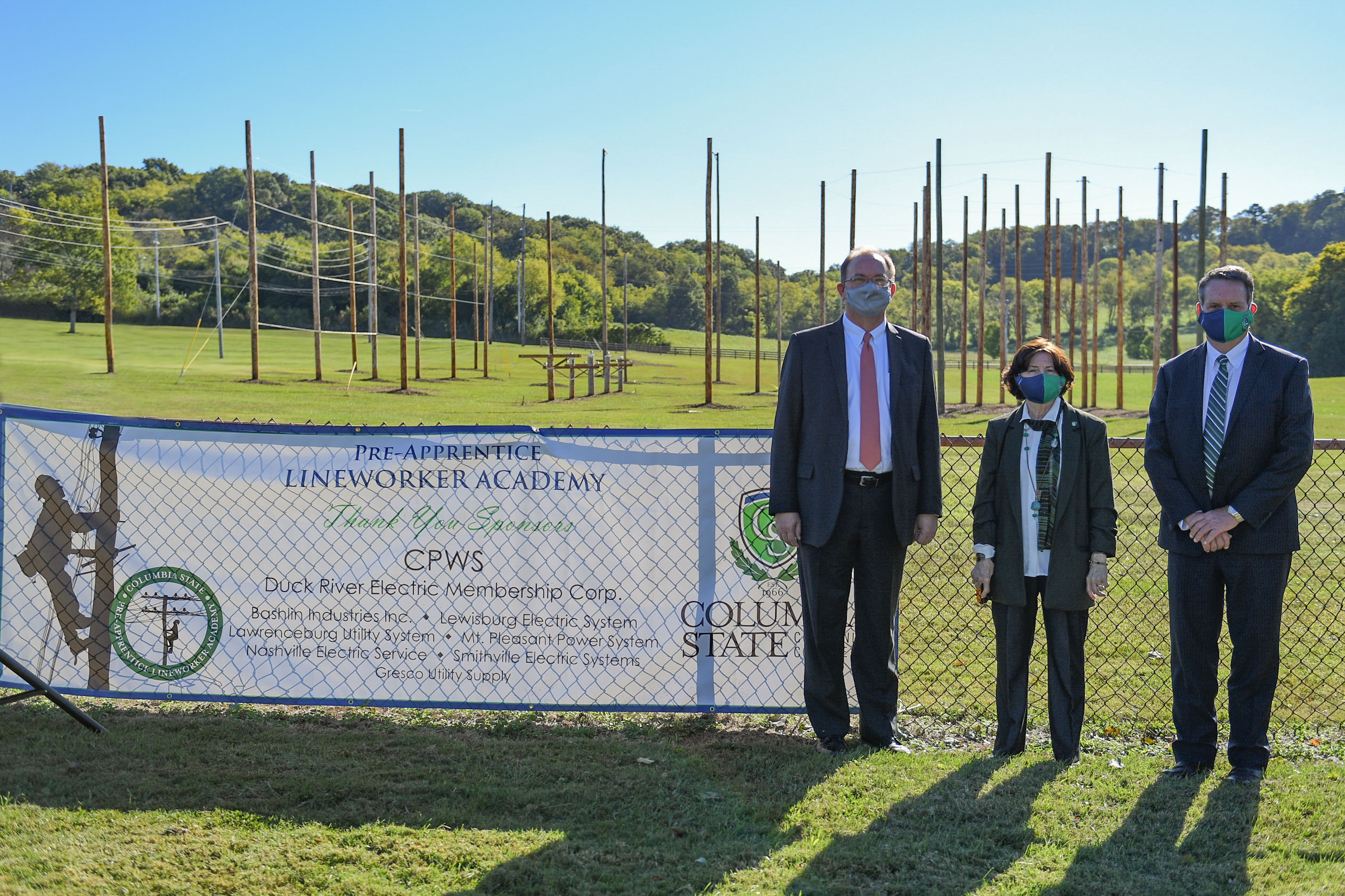 "In today's economic climate, it is very important that industry and education come together to meet workforce needs," said Scott Dahlstrom, CPWS president/CEO. "I think I can safely speak on behalf of all of the partners that are involved in this program, and everyone that represents our industry, in saying that we will be supporting this program for many years to come."
In addition to CPWS, the program is sponsored by Duck River Electric Membership Corporation, Bashlin Industries Inc, Lewisburg Electric System, Lawrenceburg Utility System, Mt. Pleasant Power System, Nashville Electric Service, Smithville Electric Systems and Gresco Utility Supply.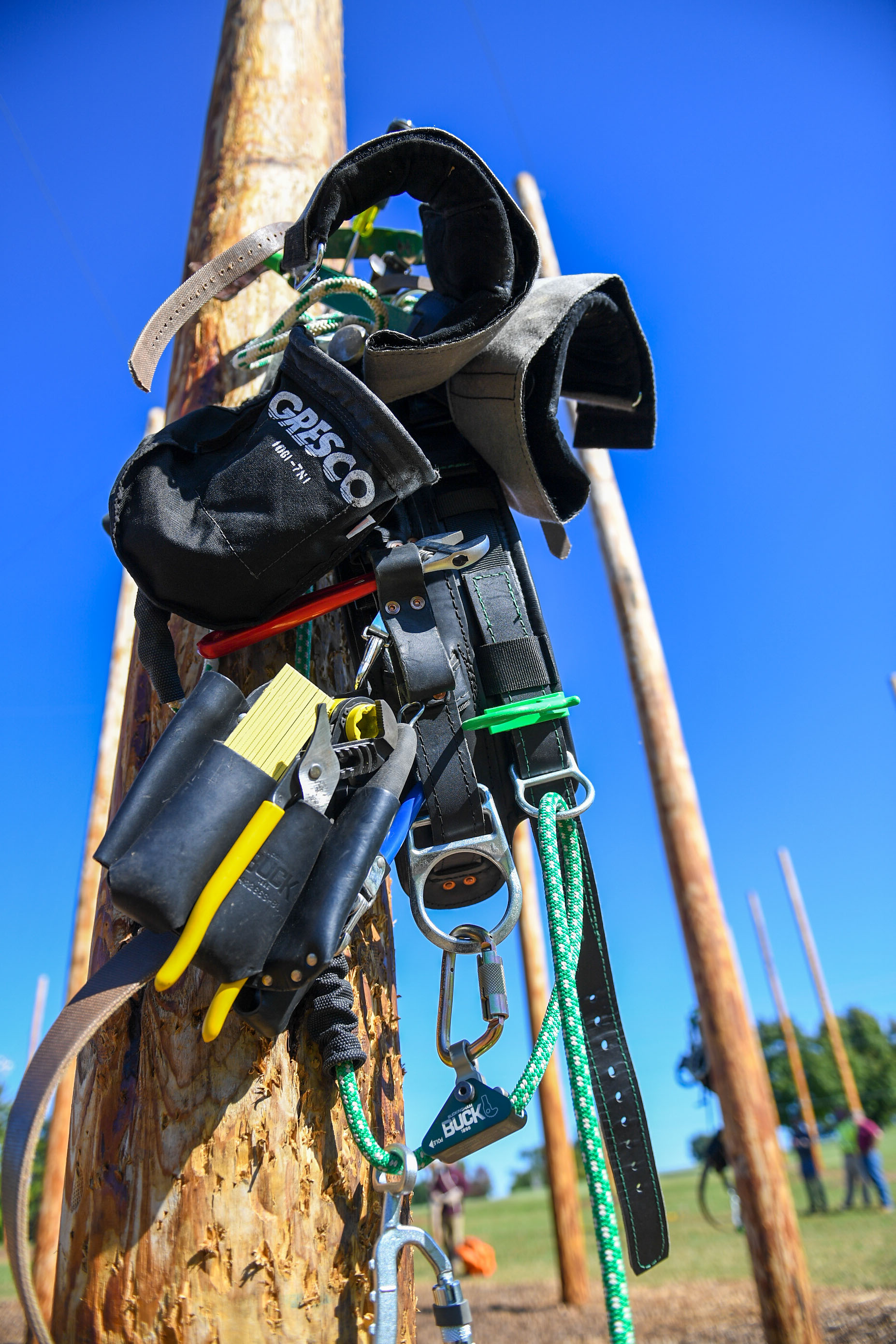 "This is a regional program with regional companies coming together to provide a program that will serve the industry, but most importantly, serve students in obtaining a career" said Dr. Janet F. Smith, Columbia State president. "This program meets a need for students seeking a wonderful career. It is one that is economically viable for them and their families." 
The program's first cohort welcomed students from Summertown, Columbia, Shelbyville, Santa Fe and Mount Pleasant. The hands-on course, now in its second week, is challenging students to develop skills, self-confidence and training that will aid them in obtaining a career in a high-demand field.
The program cost is $4,290, which includes course tuition and materials, Red Wing boots, hard hat, gloves, eye protection, climbing belt and all other necessary tools.
For additional information about this or other Workforce and Continuing Education programs, visit www.ColumbiaState.edu/Workforce.