Sep 04, 2018
Columbia State Welcomes New Foundation Board Members
(COLUMBIA, Tenn. - Sept. 4, 2018) - - - The Columbia State Community College Foundation is pleased to announce Nancy Conway, Barry White, Con Vrailas and John Langsdon, III as new board members. In addition, Charles Sargent has been named honorary trustee.
Conway, a Franklin native, has a wealth of historical knowledge of her community and is a leader in Williamson County. She is currently the senior vice president of community relations for Williamson, Inc. Conway previously served as president and CEO of the former Williamson County-Franklin Chamber for 25 years, and served on the Columbia State Foundation Board in 1996.
Langsdon, a Columbia native, is the CEO of Columbia Machine Works, Inc. and is a third- generation owner of the company. Langsdon has served on the Maury Alliance board of directors. When he isn't serving his community, you can find the avid cyclist riding his bike on the backroads in Maury County.
White, retired First Farmers and Merchants Bank general counsel and fellow of the Tennessee Bar Association, has served the Columbia State Foundation for many years. The Lewisburg native spent over 30 years in private practice law, and served as the assistant district attorney general from 1976 - 1981. He has served on many different boards including the board of directors for the Marshall County Chamber of Commerce, the Marshall County Child Development Center and served as chairman of the Marshall County Medical Center Advisory Board.
Vrailas, a Columbia native, is a retired Columbia businessman and has served on the Columbia State Foundation Board for many years. He and his wife, Mary, have been supporters of the Performance Series, have provided scholarships that benefited their employees and have established scholarships for public service men and women and their families.
Sargent has lived in Franklin since 1977. He, along with his wife, Nancy, have been strong supporters of Columbia State. Sargent played an integral role in bringing a beautiful, functional campus to Williamson County through his role as former Representative of District 61. He is an active member of the Williamson County community and serves on many boards and foundations in the area.
Kirk Kelso, Foundation board chair, recently welcomed the new members at an orientation luncheon for new board members.
"The Foundation is important to the success of Columbia State, and these members will bring each of their individual talents to the collective work of the board," Kelso said.
Dr. Janet F. Smith, Columbia State president, emphasized that "the partnership between the Foundation and the College is a bridge for building connections with individuals and organizations."
Columbia State Foundation board members serve three-year terms and represent leaders from across the nine-county service area. The Foundation's mission is to support and partner with Columbia State to positively impact our communities and student success through the maintenance and enhancement of resources. This is achieved by excellence in relationship building, fundraising and investment management.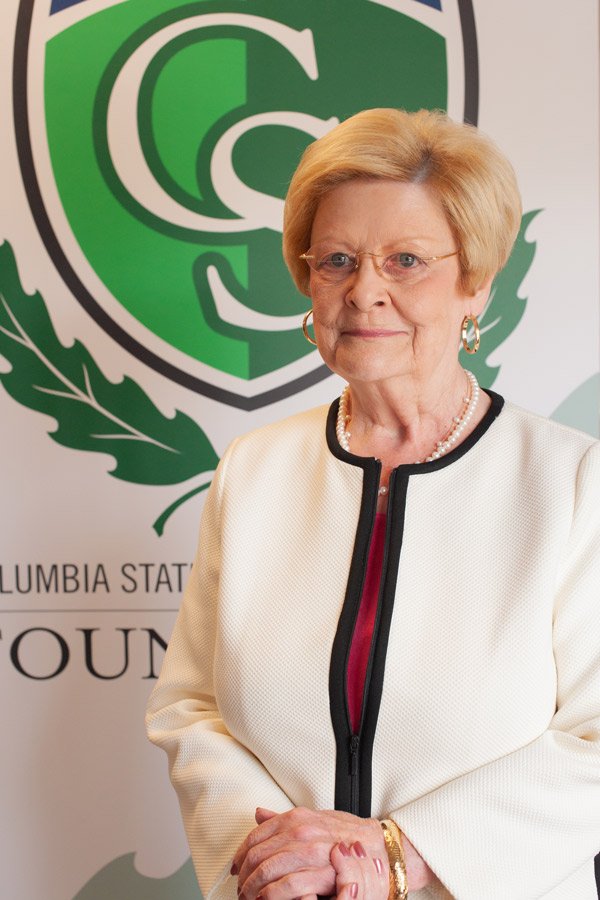 Photo Caption: Nancy Conway

Photo Caption: John Langsdon III

Photo Caption: Barry White

Photo Caption: Con Vrailas

Photo Caption: Charles Sargent