Aug 30, 2018
Columbia State Hosts Annual College Fair for Maury County Students
(COLUMBIA, Tenn. - Aug. 30, 2018) - - - Approximately 1,000 public and private high school sophomores, juniors and seniors were in attendance for Columbia State Community College's annual Maury County College Fair hosted in partnership with Maury County Public Schools.
"Every year this event grows in size and popularity," said Ronda M. Williams, Columbia State enrollment recruiter. "This year we had colleges that represent several states including Tennessee, Ohio, North Carolina, Kentucky and Alabama. We are honored to host this event annually."
Williams said the goal of the fair is to showcase the different college options that are available to Maury County high school students. She said the fair has been hosted at Columbia State for several years.
All Maury County public schools and three private schools were in attendance this year, including Agathos Classical School, Columbia Academy, Columbia Central High School, Cullekoka Unit School, Hampshire Unit School, Mt. Pleasant High School, Northfield Academy, Santa Fe Unit School, Spring Hill High School and Zion Christian Academy.
More than 45 colleges and universities were in attendance, including Austin Peay State University, Carson Newman University, Columbia State Community College, Lipscomb University, Martin Methodist College, Middle Tennessee State University, Nossi College of Art, University of Alabama, University of Tennessee - Knoxville and Tennessee Tech University. The fair also included booths from several local TCATs and military branches.
"This is a wonderful thing Columbia State organizes for our students," said Dr. Chris Marczak, Maury County Public School superintendent. "If Columbia State didn't do this, each school would have to organize their own college fair and take time from what they are doing to help students every day."

Photo Caption: Marribeth Brocato, a senior at Columbia Central, attends the Maury County College Fair to learn more about tuition costs and class sizes for different schools.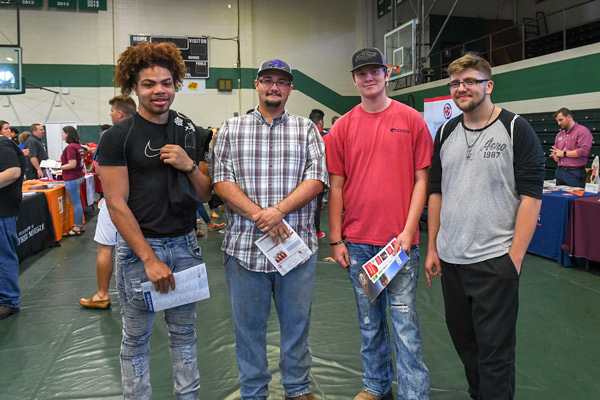 Photo Caption: Northfield Academy seniors explore college options at the Maury County College Fair. Pictured (left to right): Dee' Anthony, Cameron Cozart, Kolton Sparkman and Trent O'Brien.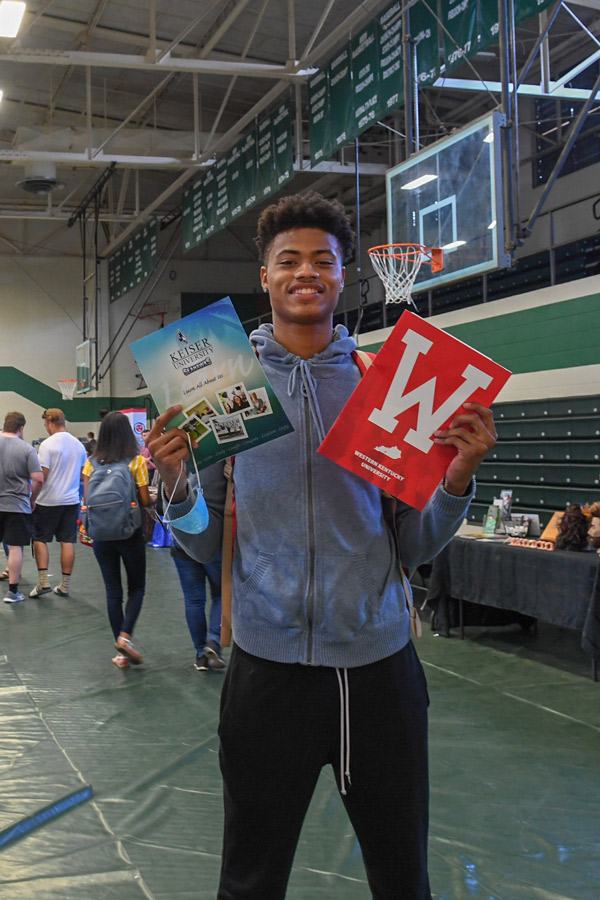 Photo Caption Jayden Rucker, a senior at Spring Hill High School, looks for neuroscience programs that will best suit him as he pursues a career in the medical field.

Photo Caption: Isabella Edwards, a junior at Zion Christian Academy, explores a career in cosmetology.

Photo Caption: Agathos Classical School sophomores get a head start at exploring college options at the Maury County College Fair. Pictured (left to right): Annie Kelley, Amelia Willoughby and Mary Ella Marler.

Photo Caption: Haley James, a senior at Mount Pleasant High School, explores college options for veterinary technology.

Photo Caption: Columbia Academy seniors at the Maury County College Fair. Pictured (left to right): Curt Graham, Tre Davidson, and Dawson Carter.