Jul 20, 2018
Columbia State Announces 2018-2019 First Farmers Performance Series
(COLUMBIA, Tenn. - July 20, 2018) - - - Celebrating its seventeenth season, Columbia State Community College is pleased to announce the artist roster for the 2018-2019 First Farmers Performance Series season.
"We are excited to welcome these talented artists to the Cherry Theater stage," said Dr. Janet F. Smith, Columbia State president. "They all bring incredible shows that we know everyone will enjoy. We are also very appreciative of the patrons who support the Series and express our gratitude to First Farmers and Merchants Bank for their commitment to this community and the college as our long-standing title sponsor."
Opening night, Oct. 4, features The Nashville All-Stars. The Nashville All-Stars is an exclusive performance group selected from the best of Nashville's world-class musicians. The "It City" has its own "It Band." Comprised of GRAMMY® Award winners and premiere vocalists, this crew is associated with the brightest stars in Nashville. Curated by GRAMMY® Award-winning Nashville producer Charlie Peacock, The All-Stars showcase the musical history, virtuosity and popular songs of Music City.
On Nov. 8 Operation Finally Home presents: An Intimate Evening With Craig Morgan. A multi-faceted entertainer, Craig Morgan has made a name for himself as a country music icon, TV personality, celebrated outdoorsman and patriotic Army veteran. One of country music's best-loved artists, Morgan has charted 25 songs on Billboard and thrills massive crowds with signature hits including "Bonfire," Almost Home," "Redneck Yacht Club," "International Harvester," "This Ole Boy," Wake Up Loving You" and the four week #1, "That's What I Love About Sunday." A USO Merit Award recipient and 2018's U.S. Army Outstanding Civilian Service medal Honoree who has made 15 overseas trips to support our troops, Morgan previously spent 17 years serving our country in the Army and Army Reserves.
Linda Davis and Friends share Country & Christmas on Dec. 6. Three of Nashville's most talented performers bring a little taste of Music City to the Cherry Theater when they perform "Country & Christmas." Join GRAMMY® award-winners Linda Davis, Lang Scott (The Scott Family) and Cheryl White (The Whites) as they usher in the Christmas season with a whole lot of down-home appeal, hit songs and holiday favorites.
Melinda Doolittle shares her Great American Soul Book on Feb. 21. A soul-stirring songstress, Melinda Doolittle is a flawless vocalist with irresistible artistry and an effortless style that compels her audiences to keep listening. Tone deaf as a child, her willful determination and love of singing drove her to enter a talent show where she stunned the audience with her miraculously spot-on vocals and beautiful voice. She never looked back, and has since gone on to enjoy a successful career amazing audiences around the world.
Performing March 14 is the Music City Hit-Makers. Music City Hit-Makers is a one-of-a-kind musical event featuring Nashville's hottest songwriters and a local studio symphony. In this Bluebird Cafe-esque style writer's round, two elite songwriters perform and share the stories behind some of the biggest hits they've penned for today's most iconic stars set to the sounds of a symphony. With over 30 #1 hits, these GRAMMY® Award-winning writers have had songs recorded by Lady Antebellum, Kelly Clarkson and many more.
The Columbia State Commercial Entertainment program's spring production is the capstone performance April 18. This year's show will be announced in the spring - past shows include The Addams Family, The Little Mermaid, Seussical, Shrek The Musical, 9 to 5, Cats and Grease. Columbia State's Commercial Entertainment program is one of only two programs in the country that specifically trains talented students to be dancers, singers and songwriters.
Season tickets go on sale Aug. 1 and are $135 each plus tax. Individual tickets go on sale Aug. 23 and are $30 each plus tax for adults and $20 each plus tax for students. To charge tickets by phone using a major credit card, call (931) 540-2879 or purchase them in person in Room 113 of the Pryor Administration Building on the Columbia Campus Monday through Friday, 9 a.m. - 4 p.m.
On performance nights, the box office opens at 6 p.m. in the Kenneth and Ramona Cherry Theater, located in the Waymon L. Hickman Building on the Columbia Campus. Doors open at 6:30 p.m., and all shows begin at 7 p.m. The Columbia Campus is located at 1665 Hampshire Pike in Columbia.
For more information, visit www.ColumbiaState.edu/Performance-Series.

Photo Caption: Craig Morgan

Photo Caption: Linda Davis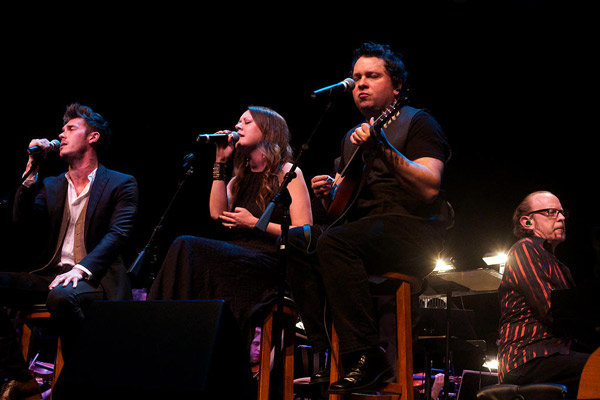 Photo Caption: Music City Hit-Makers

Photo Caption: Melinda Doolittle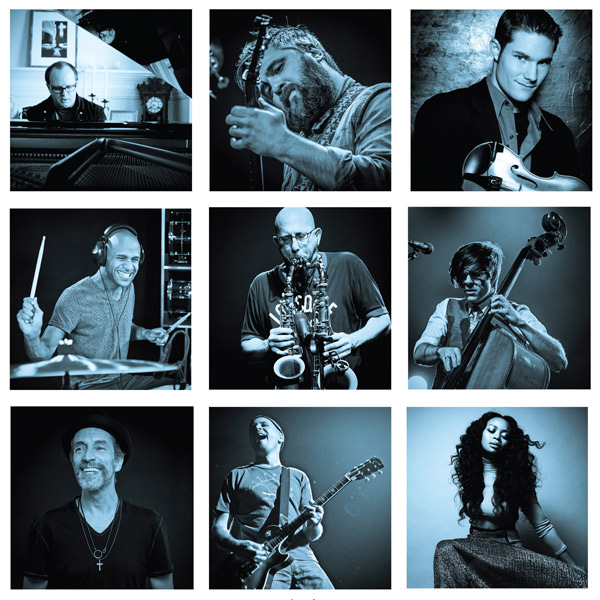 Photo Caption: The Nashville All-Stars