Feb 21, 2018
Columbia State Announces Holocaust Remembrance Day Lecture
(COLUMBIA, Tenn. - Feb. 21, 2018) - - - Columbia State Community College welcomes Pastor Chris Edmonds to the Ledbetter Auditorium Feb. 26 at 2:30 p.m. to present "My Father Fought the Nazis."

Edmonds's father, Master Sergeant Roddie Edmonds, was a soldier during World War II fighting to save the Jews from the Nazis. His father, along with his fellow soldiers, were captured by Nazi forces and imprisoned in horrific camps where malnutrition, torture and insufficient clothing were routine. Edmonds, highest ranked of all those captured from his troop, was in charge of over 1,200 American prisoners. Edmonds was ordered to round-up all of the Jewish prisoners in camp and present them to be murdered. He resisted, and the rest of his story is a famous one that Pastor Edmonds will explain during the lecture.
"Sergeant Edmonds's story reminds us that bravery isn't we do to others, but what we do for others," said Stuart Lenig, Columbia State professor of communications and drama. "We are excited to be able to hear this remarkable story."
Roddie Edmonds was the first American serviceman to be recognized as Righteous Among the Nations, an honor given to non-Jewish people that risked their lives during the Holocaust.
This event is free and open to the public. The Ledbetter Auditorium is located in the Frank G. Clement Building on the Columbia Campus.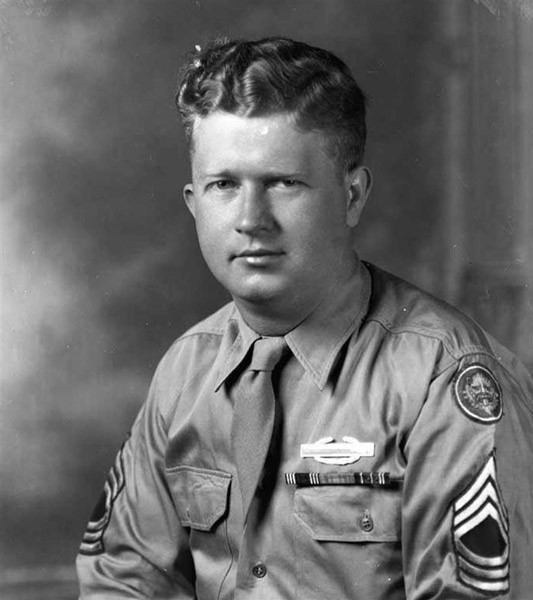 Photo Caption: Master Sergeant Roddie Edmonds
# # #