Jan 24, 2018
Pryor Art Gallery Announces "Painted Lyric" Exhibit

Photo Caption: "Merle Haggard," by Marc Potocsky.


(COLUMBIA, Tenn. - Jan. 24, 2018) - - - Columbia State Community College's Pryor Art Gallery will host the "Painted Lyric" exhibit Feb. 16 - March 15. The exhibit illustrates how two musicians, Marc Potocsky and Ray Stephenson, cross over to be visual artists. A musical artist's reception Feb. 16 from 6 - 8:30 p.m. will feature award-winning musical artists, Ray Stephenson, Billy Falcon and Dan Shafer playing throughout the evening.
"Have you ever known a creative spirit that constantly amazes you of how many ways they express themselves in so many mediums," said Michele Wilkinson, Pryor Art Gallery curator. "It would seem that there is nothing they can't do? Creatives are that way. The creative mind enjoys the success of creative expression across multiple mediums and modalities. This exhibit illustrates how two musicians turned their life's occupation to an amazing visual artist."
Potocsky, a Branford, Connecticut native, is a portrait and fine trompe l'oeil artist. He, along with his son, own a full-service decorative painting company named MJP Studios. Potocsky creates art pieces of musicians, entertainers and sports stars. He is featured in galleries and exhibits across the country including the newly restored Yale Art Gallery, the Salon in New York City and Victory Fine Art. Potocsky was commissioned to do the NFL 50th Anniversary painting, and has been featured on TV shows "This Old House" and "Extreme Home Makeover."
Potocsky grew up in the 1960s-rock era - immersed in art and music, he became a full-time professional rock drummer under the name of Moe Potts. He played for Ian Hunter, Mick Ronson, Johnny Winter, Rod (Bottleneck) Price and Brooklyn, New York's The Laughing Dogs. His passion for art resurfaced and he traded his drumsticks for paint brushes. The self-taught artist works mainly in oil and acrylics. His most outstanding talent is his ability to take varied methods, styles and techniques to a subject matter. Painting mostly from photo references, his goal is to dig in and bring out the subject's life and spirit.
Stephenson, a South Georgia native, is a world-class songwriter, recording artist, singer, guitar player, record producer and virtuoso painter. As a songwriter, Ray was named the 2013 Canadian Country Music Awards Songwriter of the Year, has been a part of four Grammy nominated projects and one Grammy winning project. Stephenson has had number one hits on the Canadian and European country charts in addition to writing platinum title tracks for Blake Shelton and Kenny Chesney that both reached number one on the Billboard charts. He has written songs for Willie Nelson, Kris Kristofferson, Merle Haggard, Miranda Lambert, John Anderson, Guy Clark and many more.
As a painter, Stephenson began Rock and Roll Paintings by Ray Stephenson in 2009 - in 2012, he became the official painter of the Monsters of Rock tour. His work has been featured in the Bluebird Café, Ascend Amphitheater, Nashville Airport, Country Music Hall of Fame, CMT, Two Old Hippies, and Nashville Arts and Southwest Georgia Living magazines. His paintings explore his love of color, texture, music and nature. Ray's artistic influences are found in the paintings of Odd Nerdrum, Gustav Klimpt, Rembrandt and Andrew Wyeth. His fine art is highly sought after by art collectors and is a part of several prestigious private collections.
The musical artist's reception on Feb. 16 will be open to the public and will feature musical performances by Stephenson, Falcon and Shafer. Falcon uses words and music to convey life's beauty and fragility - he has released a dozen albums with songs appearing on the Top 40 charts. Shafer, a finalist on season 11 of The Voice, has been involved with several major TV commercials and has sung with music legends Lynyrd Skynyrd, Rod Stewart, Tina Turner and many more.
The Pryor Art Gallery is in the Waymon L. Hickman Building on the Columbia Campus. The exhibit is free and open to the public Feb. 16 to March 15. Monday through Thursday 8 a.m. - 8 p.m., Friday and Saturday 8 a.m. - 4 p.m. For additional information, please visit https://www.ColumbiaState.edu/PryorGallery.
For more information about the Pryor Art Gallery, contact Michele Wilkinson at 931.540.2883 or at mwilkinson2@ColumbiaState.edu.

Photo Caption: Ray Stephenson.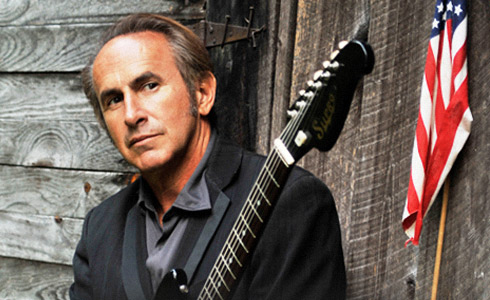 Photo Caption: Billy Falcon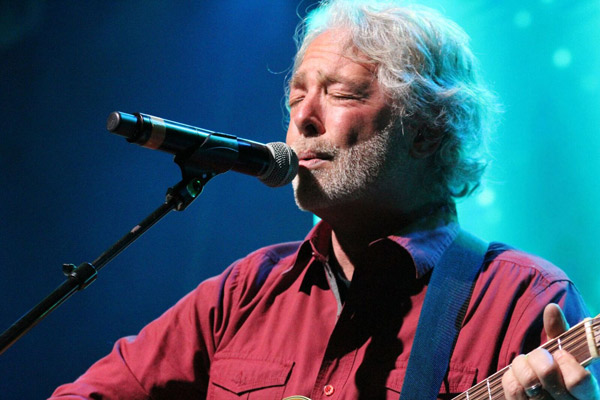 Photo Caption: Dan Shafer
# # #