Dec 05, 2017
Maury County leaders named to Tennessee Radiologic Imaging and Radiation Therapy Board of Examiners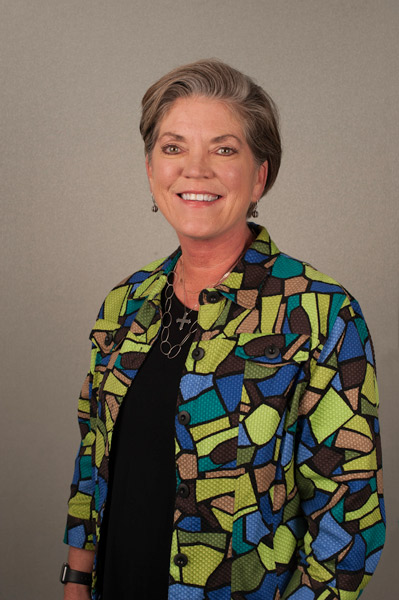 Photo Caption: Kae Fleming, Ed.D, RT(R)

COLUMBIA, Tenn. - Kae Fleming, Ed.D, RT(R), Columbia State dean of the Health Sciences Division and professor of radiologic technology, and Gary T. Podgorski, M.D., FACR, a specialist in diagnostic radiology on the medical staff at Maury Regional Medical Center (MRMC), were recently appointed to the Tennessee Radiologic Imaging and Radiation Therapy Board of Examiners.
The board was established by the Tennessee Legislature to safeguard the health and well-being of the citizens of the State of Tennessee through regulation of the health care workforce, enforcement of radiologic imaging and radiation therapy practice laws and ensuring adequate levels of professional competence and standards of practice.
Dr. Fleming was appointed by Tennessee Governor Bill Haslam to serve a year-long term. Fleming brings a wealth of information in the field to the board.
"Radiologic technologists are the third largest category of health care professionals in the country, surpassed in number only by physicians and nurses," Fleming said. "This newly created board will be responsible for developing rules and regulations, establishing fees and criteria, issuing licenses for all full- and limited-scope operators of medical imaging and radiation therapy equipment, regardless of practice setting, as well as reviewing and recognizing educational programs."
Dr. Fleming earned an associate of applied science degree in radiologic technology from Columbia State, a bachelor's of science from the College of St. Francis, a master's of business administration from Middle Tennessee State University and a doctorate in education from Lipscomb University. She is board certified by the American Registry of Radiologic Technologists.

Fleming began her career as a staff radiologic technologist at Maury Regional for three years, before joining Columbia State in 1988 as an instructor of radiologic technology. Fleming has an exhaustive list of organization memberships and leadership, including her service on the Radiologic Imaging & Radiation Therapy Board of Examiners. In 2014, Fleming received the Dr. LaVerne Gurley Award for Contribution and Dedication from the Tennessee Society of Radiologic Technologists, of which she is a life-long member.
Dr. Podgorski was appointed by Speaker of the House of Representatives Beth Harwell to serve a two-year term. A past president of the Tennessee Radiological Society, he will be the first radiologist representative to the board.
"The overall mission of this radiologic board as directed by the Tennessee General Assembly is similar to that of the medical boards: to ensure high quality of care, to promote professionalism, and to provide for the safety of the public. The public safety includes the safety of our patients and their guests, the safety of our employees and their families, and the safety of our environment and its residents. The members of this inaugural board have the additional responsibility of establishing and adopting the rules requisite to carry out this mission," said Dr. Podgorski.
Dr. Podgorski earned his medical degree from the University of North Carolina and completed his residency at Vanderbilt University. He is board certified in diagnostic radiology. He joined the MRMC medical staff in 1987, served as chief of staff in 2002 and has served as chair of the Joint Conference Committee, Credentials Committee and Medical Staff Bylaws Committee. He is a Fellow of the American College of Radiology, was named physician of the year at the medical center in 2008 and was awarded the Maury County Medical Society Community Service Award in 2013.
About Maury Regional Health:
Maury Regional Health serves more than 200,000 people across southern Middle Tennessee. Maury Regional Medical Center (MRMC), a 255-bed facility, is the largest medical center between Nashville and Huntsville and serves as the flagship for the system of inpatient and outpatient facilities. MRMC has been evaluated by outside organizations and compared to some of the most respected medical centers in the country. For 2017, Maury Regional Medical Center was ranked number one in Tennessee for overall hospital care in the area of medical excellence by CareChex.com®, - an information service of Quantros, Inc. The medical center offers a wide range of advanced services including an accredited heart program, neonatal intensive care and cancer center. In addition to Maury Regional Medical Center, Maury Regional Health includes Marshall Medical Center in Lewisburg, Wayne Medical Center in Waynesboro, Lewis Health Center in Hohenwald, Family Health Group physician practices, as well as additional facilities across southern Middle Tennessee. For more information, visit MauryRegional.com.



Photo Caption: Gary T. Podgorski, M.D, FACR


###