Aug 26, 2016
Columbia State Welcomes Robby Moore As New Foundation Board Member
(COLUMBIA, Tenn. - Aug. 26, 2016) - - - The Columbia State Community College Foundation is pleased to announce Lobelville Mayor Robby Moore as a new board member.
Moore, Bank of Perry county senior vice president and member of the State's Rural Economic Task Force, is a graduate of the University of Tennessee - Martin and Louisiana State University.
Patrick Gilbert, Foundation Board Chair, recently welcomed Moore at an orientation luncheon for new board members.
"The Foundation is important to the success of Columbia State and Moore will bring his individual talent to the collective work of the board," Gilbert said.
Dr. Janet F. Smith, Columbia State president emphasized that "the partnership between the Foundation and the College is a bridge for building the connections with individuals and organizations."
Columbia State Community College Foundation Board members serve three-year terms and represent leaders from across the nine-county service area. The Foundation's mission is to support and partner with Columbia State to positively impact our communities and student success through the maintenance and enhancement of resources. This is achieved by excellence in relationship building, fundraising and investment management.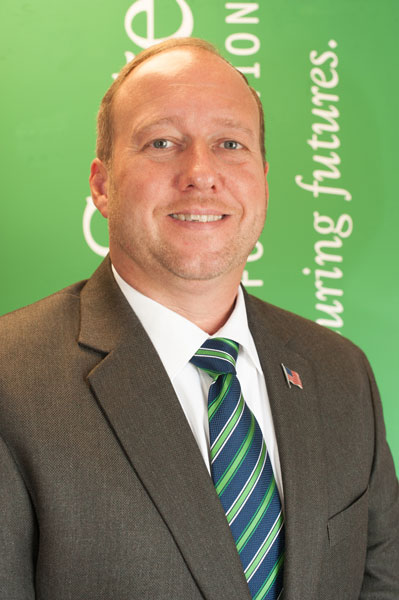 Photo Caption: Robby Moore, Lobelville mayor and Columbia State board member.
Columbia State is a two-year college, serving a nine-county area in southern Middle Tennessee with locations in Columbia, Franklin, Lawrenceburg, Lewisburg and Clifton. As Tennessee's first community college, Columbia State is committed to increasing access and enhancing diversity at all five campuses. Columbia State is a member of the Tennessee Board of Regents, one of the largest higher education systems in the nation. For more information, please visit www.ColumbiaState.edu.
Tennessee's Community Colleges is a system of 13 colleges offering a high-quality, affordable, convenient and personal education to prepare students to achieve their educational and career goals in two years or less. We offer associate degree and certificate programs, workforce development programs and transfer pathways to four-year degrees. For more information, please visit us online at tncommunitycolleges.org.
# # #