May 26, 2016
Columbia State Honors Respiratory Care Graduates
(Row one, left to right: Brittney Beard, Brittany Cantrell, Sarah Arnold, Stella Jones, Hannah Quick and Tim Polly, adjunct clinical instructor Vanderbilt University Medical Center. Row two, left to right: R. David Johnson, director and associate professor of the respiratory care program, Theresa Glover, Stacy Rockwood, Christina Price, Breanna Potts, Lauren Caperton, Bailey Joiner, Ryan Daughrity, Tara Hewitt and Ryan Nutt. Row three, left to right: Lane Oliver and Roger Major, clinical director and associate professor of respiratory care.)

(COLUMBIA, Tenn. - May 20, 2016) - - Columbia State Community College recognized 17 respiratory care graduates during its annual pinning ceremony May 5.
Students who are trained to work as respiratory therapists provide assessment, diagnostic evaluation, treatment and care for patients with breathing disorders. Upon completion of the program, graduates have become experts in artificial ventilation, resuscitation and airway management.
The graduates are pursuing employment at long-term care facilities, home care agencies and area hospitals, such as Vanderbilt University Medical Center, Maury Regional Medical Center, Monroe Carrell Jr. Children's Hospital at Vanderbilt, Williamson Medical Center, Saint Thomas West Hospital and Saint Thomas - Rutherford Hospital.
"Many of the students have job commitments before graduation," said R. David Johnson, director and associate professor of the respiratory care program. "We commonly send a third to one-half of the graduates to Monroe Carrell Jr. More than half of the respiratory care staff there is from Columbia State, and nearly the entire respiratory care staff at Maury Regional is graduates of our program as well."
Columbia State's respiratory care program is accredited by the Commission on Accreditation for Respiratory Care. All students participate in supervised, hands-on care in a variety of area healthcare settings and receive adult, pediatric and neonatal training.
"Columbia State's respiratory care program was recently included among a select group of programs to be recognized by the CoARC to receive the Distinguished RRT Credentialing Success Award," said Dr. Kae Fleming, dean of health sciences division and professor of radiologic technology. "The award criteria include a history of exceptional credentialing success, retention and positive job placement. This year's graduates become part of this tradition of excellence."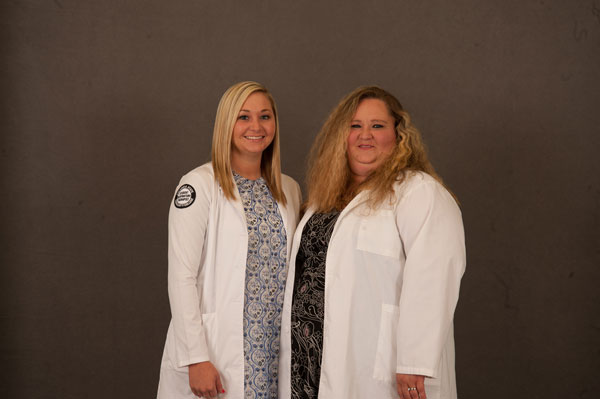 Photo Caption: Lawrence County: Left to right, Bailey Joiner and Christina Price.

Photo Caption: Maury County: Left to right, Ryan Nutt, Stella Jones, Lauren Caperton and Breanna Potts.

Photo Caption: Bedford County: Brittany Cantrell.

Photo Caption: Rutherford County: Stacy Rockwood.

Photo Caption: Williamson County: Sarah Arnold.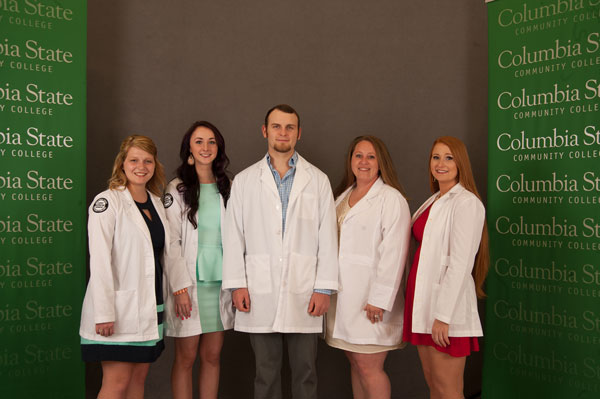 Photo Caption: Marshall County: Left to right: Amanda Isley, Jennifer Brown, Ryan Daughrity, Tara Hewitt and Brittney Beard.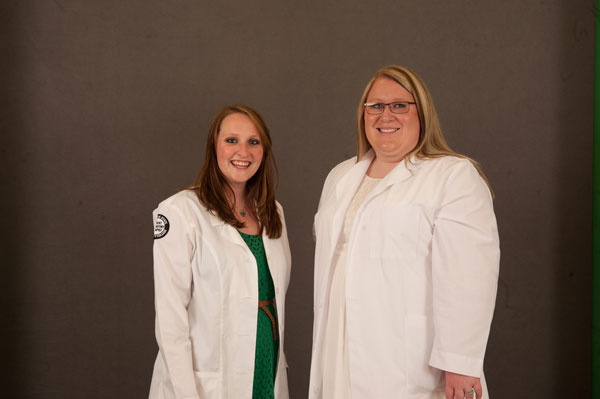 Photo Caption: Giles County: Left to right: Hannah Quick and Theresa Glover.


Photo Caption: Coffee County: Hannah Quick.


Photo Caption: Davidson County: Lane Oliver.
For more information about enrolling in the respiratory care program, visit www.ColumbiaState.edu/respiratory-care.