Jun 12, 2013
Respiratory Care Graduates Honored In Pinning Ceremony
(COLUMBIA, Tenn. - June 11, 2013)
- - - Columbia State Community College honored 17 respiratory care graduates in a pinning ceremony on Thursday, May 9.
"Each respiratory care student completed more than 1,000 hours of clinical practice at area hospitals," said R. David Johnson, director and associate professor of the respiratory care program. "Much of this time was spent in adult and neonatal intensive care areas and the emergency room. They have performed CPR and learned how to operate various life support equipment."
Respiratory care students are trained to work as respiratory therapists, providing assessment, diagnostic evaluation, treatment and care for patients with breathing disorders. Upon completion of the program, graduates become experts in artificial ventilation, resuscitation and airway management.
After earning an Associate of Applied Science degree, respiratory care graduates must complete three national exams in order to obtain the registered respiratory therapist credentials. In 2012, Columbia State's respiratory care program boasted a 100 percent first-attempt pass rate on the first of the three exams. Graduates will work in hospital intensive care units, long-term care facilities and home care.
Johnson said that the graduates are pursuing employment at area hospitals, such as Vanderbilt University Medical Center, Maury Regional Medical Center, Vanderbilt Children's Hospital, St. Thomas Hospital, Middle Tennessee Medical Center and Crockett Hospital.
Columbia State's respiratory care program is accredited by the Commission on Accreditation for Respiratory Care. All students participate in supervised, hands-on care in a variety of area healthcare settings and receive adult, pediatric and neonatal training.
For more information about enrolling in the respiratory care program, visit
www.ColumbiaState.edu/Respiratory-Care
.
Rutherford County
Photo Caption:
Janny Phonhyaphanh, Murfreesboro.
Lawrence County
Photo Caption:
Amelia Nation, Lawrenceburg.
Williamson County

Photo Caption: Left to right: Lisa McPeek, Franklin, and Ann Pearson, College Grove.
Hickman County
Photo Caption: Rachel Harvill, Lyles.
Marshall County

Photo Caption: Left to right: Stephanie Kincade, Chapel Hill; April Haley, Lewisburg; Brianna Harden, Lewisburg; and Haley Mathis, Chapel Hill.
Maury County


Photo Caption: Left to right: Christy Plant, Columbia; Jonathan Haywood, Columbia; Lindsey Sewell, Santa Fe; and Kandace Blackwell, Culleoka. Not pictured: Steven Latta, Columbia.
Lewis County

Photo Caption: Left to right: Carrie Patterson, Hohenwald, and Jacqueline Warren, Hohenwald.
Bedford County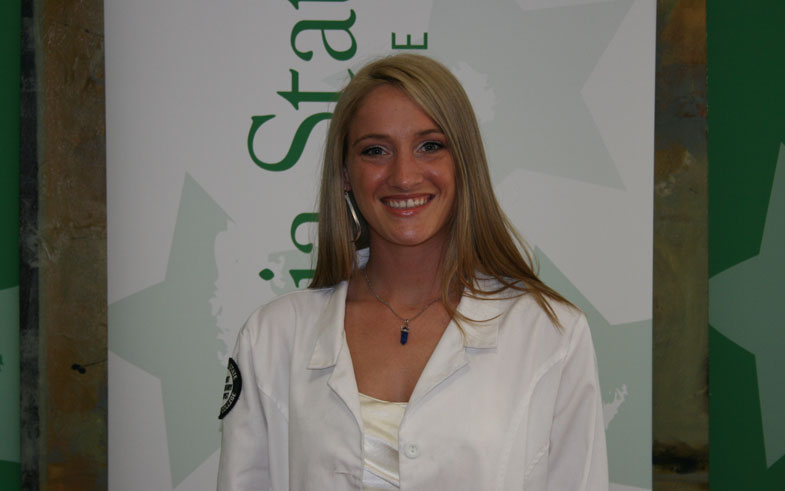 Photo Caption: Erica Kunkle, Shelbyville.


Columbia State is a two-year college, serving a nine-county area in southern Middle Tennessee with locations in Columbia, Franklin, Lawrenceburg, Lewisburg and Clifton. As Tennessee's first community college, Columbia State is committed to increasing access and enhancing diversity at all five campuses. Columbia State is a member of the Tennessee Board of Regents, the sixth largest higher education system in the nation. For more information, please visit www.ColumbiaState.edu.