Library Events
Gift Making Workshop
When: Thursday, November 17, 2022, 11 a.m. - 2 p.m. 
Where: Finney Memorial Library, Maker's Space (Second Floor)
What: Gift Making Workshop
Need some gifts for the holidays? Come join us for a workshop where will be showing off some of the things that can be made in our new Maker's Space.
(Scroll down for more.)
Long Night Against Procrastination
When: Tuesday, November 29, 2022, 5 - 10 p.m. 
Where: Finney Memorial Library
What: Long Night against Procrastination
Join us for a late night at the library and get in all your last minute finals work and studying. This event is in partnership with student services.
(Scroll down for more.)
Maker Space Unplugged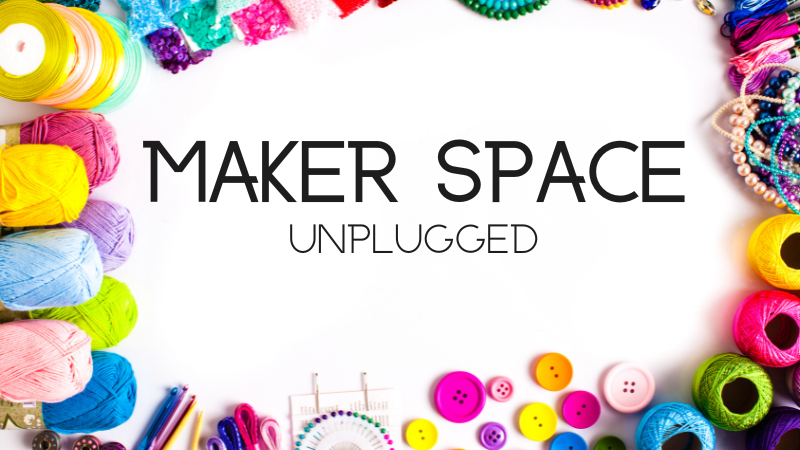 Stop by the second floor for how-to books and supplies for:
papercrafts

calligraphy

yarn arts

jewelry making

theatre games

embroidery

small sewing projects
Some materials can be checked out and utilized off campus.
The Maker Space will also have word games such as Scrabble in Spanish and English, poetry, memory and writing games.
Authors Among Us
Browse this collection of Columbia State authors with area and regional authors included.
A corner will feature print books in multiples and read aloud gathering will be scheduled to encourage group and buddy reading for students in learning support classes or students who would like to be reading mentors.
The library is also adding several graphic novels and modern texts to the collection.
Knit Happens!
Watch instructional video presented by Anne Scott to learn more about knitting hats for the homeless.