May 26, 2016
Columbia State Honors Radiologic Technology Graduates
(Front row, left to right: Alexandria O'Daniel, Emily Coleman, Breanne Robertson, Brittany Earley, Kaitlyn Ester, Melissa Mealer, Amanda Calahan and Kelly Anderson. Second row, left to right: Hunter Tyree, Katherine Peck, Abbey Richardson, Lauren Smith, Travis Richardson, Cody Clark, Alexis Butts, Marygayle Alley, Jennifer Chambers, Lauren Perry, Dalaney Hollis and Joshua Hamilton.)
(COLUMBIA, Tenn. - May 20, 2016) - -
Columbia State Community College honored 20 radiologic technology graduates in a pinning ceremony May 7 in the Cherry Theater of the Waymon L. Hickman building.
"More than half of the 2016 graduates secured employment before graduation," said Nancy Hopper, director and assistant professor of the radiologic technology program. "Several have plans to continue their education as well by pursuing advanced degrees or certifications. I am certain I can speak for all faculty members when I say we are extremely proud of each one of them."
Program graduates must take and pass the American Registry of Radiologic Technologists board licensure exam in order to secure employment. Currently, the five-year average first-attempt pass rate for Columbia State is 93 percent, which is above the five-year national average pass rate of 91 percent.
"Columbia State's rad tech graduates promptly find employment in clinics, out-patient imaging centers and acute care facilities. Many are also accepted to programs for formal education working toward additional certifications," said Dr. Kae Fleming, dean of Columbia State's health sciences division and professor of radiologic technology. "Students find the blend of technology and direct patient care an attractive feature of the medical imaging professions. Rad tech graduates' options to specialize in emerging technologies make medical imaging an exciting and challenging career choice."
Columbia State's radiologic technology program is a rigorous 22-month program in which students learn imaging science in order to become a radiographer and work in a variety of settings, including hospitals, doctors' offices, and other health care facilities.
Upon completion of the program, graduates are qualified to produce images of patients' internal structures for use in diagnosing medical problems.


Photo Caption:Maury County residents, left to right: Cody Clark, Marygayle Alley, Jennifer Chambers, Kelly Anderson and Hunter Tyree.



Photo Caption:Marshall County residents, left to right: Melissa Mealer, Travis Richardson and Amanda Calahan.



Photo Caption: Lawrence County residents, left to right: Katherine Pack, Joshua Hamilton and Lauren Perry.



Photo Caption: Rutherford County residents, left to right: Emily Coleman, Brittany Earley and Breanne Robertson.



Photo Caption: Williamson County residents, left to right: Alexis Butts and Abbey Richardson.



Photo Caption: Bedford County residents, left to right: Kaitlyn Ester and Lauren Smith.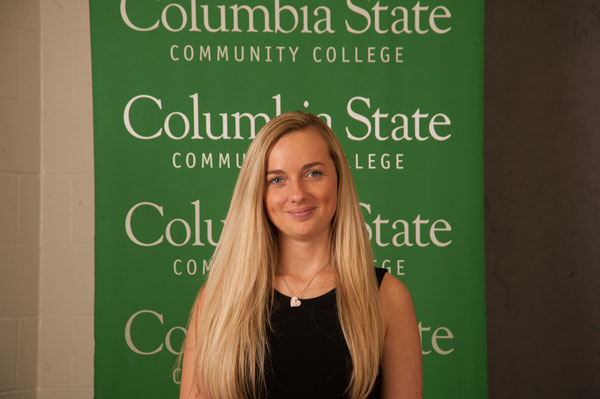 Photo Caption: Humphreys County resident, Alexandria O'Daniel.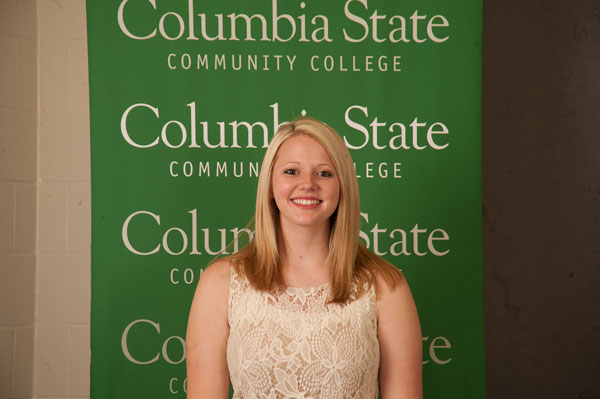 Photo Caption:Wayne County resident, Dalaney Hollis.
For additional information about the radiologic technology program at Columbia State, visit
www.ColumbiaState.edu/radiology
.