Jul 01, 2015
Pryor Gallery to Host Watercolor Workshop by Wilkison
Register now for the October 17-18 Workshop!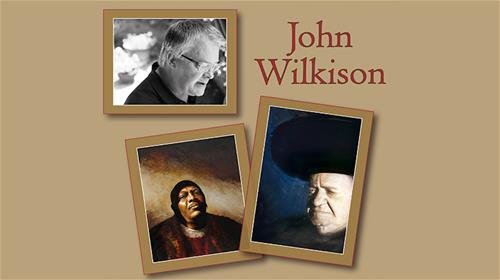 (COLUMBIA, Tenn. - June 30, 2015) - - - By popular demand, Columbia State Community College's Pryor Gallery will be hosting a second watercolor workshop with award winning artist, John Wilkison Oct 17-18 from 9:30 a.m. - 4 p.m.
"I am pleased that John is sharing his profound watercolor mastery with our students and community," said Michele Wilkinson, Pryor Gallery curator. "He won a "Best of Show" at the annual Tennessee Watercolor Society exhibit this year which was celebrated in New York City and was inducted into the prestigious American Watercolor Society."
The cost of the workshop is $285 and is limited to 20 students. The workshop will take place in Room 114 of the Waymon L. Hickman Building, and emphasis will be on color, composition and texture.
Wilkison, a Nashville native, earned a bachelor's degree in art history and a master's degree in painting and studio from Vanderbilt University. His art can be found in the Jamison Galleries in Santa Fe, New Mexico, the Aronson Gallery in Atlanta, Georgia, and the Cumberland Gallery in Nashville. He is a signature member of the National Watercolor Society, the Southern Watercolor Society and the Tennessee Watercolor Society.
Full payment for the workshop is due by Monday, Sept. 28. Please contact Wilkinson for payment information at (931) 540-2883 or mwilkinson2@ColumbiaState.edu, or visit www.ColumbiaState.edu/PryorGallery for the registration form.
The Pryor Gallery is in the Hickman Building on the Columbia Campus, located at 1665 Hampshire Pike. The gallery is open and free to the public Monday through Thursday, 8 a.m. - 5 p.m. and Friday from 8 a.m. - 4 p.m. Please visit www.ColumbiaState.edu/PryorGallery for additional information.
Columbia State is a two-year college, serving a nine-county area in southern Middle Tennessee with locations in Columbia, Franklin, Lawrenceburg, Lewisburg and Clifton. As Tennessee's first community college, Columbia State is committed to increasing access and enhancing diversity at all five campuses. Columbia State is a member of the Tennessee Board of Regents, one of the largest higher education systems in the nation. For more information, please visit www.columbiastate.edu.
Tennessee's Community Colleges is a system of 13 colleges offering a high-quality, affordable, convenient and personal education to prepare students to achieve their educational and career goals in two years or less. We offer associate degree and certificate programs, workforce development programs and transfer pathways to four-year degrees. For more information, please visit us online at tncommunitycolleges.org.